Price Changes Effect Friday May 7, 2021
Dear Customers,

Thank you for trusting Tirma to be part of some very sweet moments in your life over the past year.

Over the past few months we have been closely monitoring the effects of Brexit on our products in the UK market. 

Until now, we have done our very best to absorb any price increases. However, at every step of our journey, from bringing in these products from Spain to having these delivered to you, we have experienced price increases and new tariffs. As a result, our prices will increase effectively on Friday, 7 May 2021.

Our delivery rates will continue to remain the same and we look forward to telling you more about Tirma's newest products that we'll be launching in the UK in the coming weeks.

If you have any questions or concerns, please do not hesitate to contact us.

Thank you.

Kind regards,

Mamta Moolchandani
Tirma UK Team
A Taste of Paradise
Tirma, founded in 1941, is a confectionery brand and a household name in every home in the Canary Islands, Spain.Tirma's factory is an 18,000 m2  building in Gran Canaria, where they centralize all its manufacturing and administrative activities.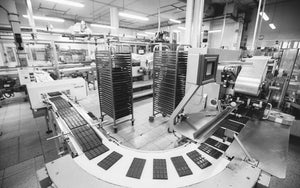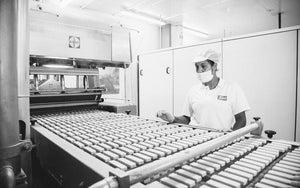 Made with Love
About Tirma.UK
Tirma.uk caters to those who have fallen in love with Tirma's products during a holiday in the Canary Islands. It also caters to those 'chocolate-and-all-things-sweet' lovers out there who are seeking a bite of paradise in the comfort of their homes. Our well curated flavours and consistencies have been carefully crafted to have you 'mmhh-ing' and encapsulating all that is good in life!

I am literally addicted to these. Its chocolatey, its nutty and it tastes fantastic. I devoured 10 in three days....its morish I cant lie
Adaeze E.
This is the best ever 'healthy' dark chocolate I have tried. Recommended. Will be back for more.
Sandra D.
Lovely wafer so satisfying and a lovely dark chocolate that tastes very smooth
Tricia D.
For any more information, feel free to reach out!